Hi. Remember us?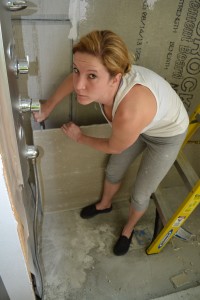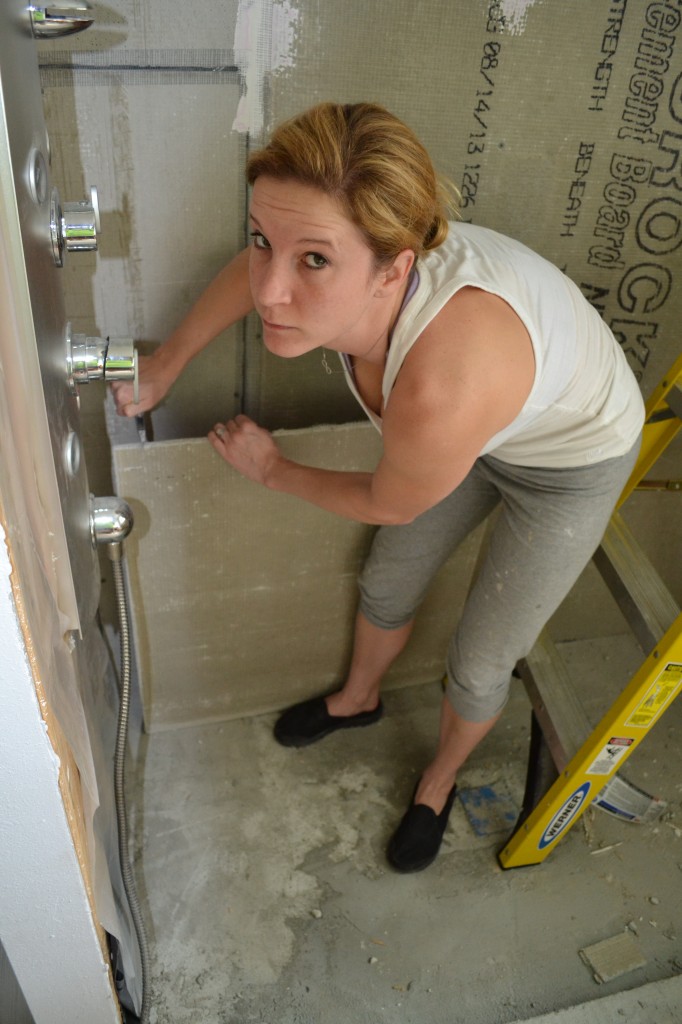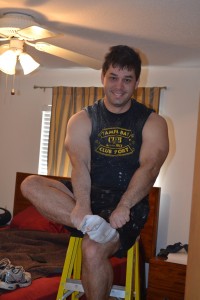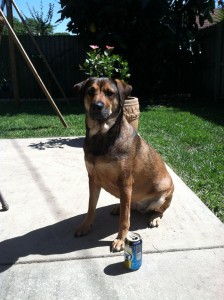 As I mentioned in the last post, we are homeless. There's nothing quite like a little unexpected homelessness to keep life interesting. I will do my best to make a long story short.
We found our next house. It is old, out-dated, has drop ceilings, a garage conversion, a 70's era bright orange conical fireplace, and a LIVE TREE GROWING IN THE LIVING ROOM. I wish I were kidding about any of this. However, these "charming" features mean that we can buy a home in a neighborhood we assumed we could not afford until our (non-existent) kids were in college. So even though our master bath was far from completed, our garage looked like a storage unit, and my to-do list was still a mile and a half long, we listed our house, and scrambled to get everything done.
On Saturday morning, a few hours before the first people were scheduled to arrive for showings, I was in the garage looking something like this: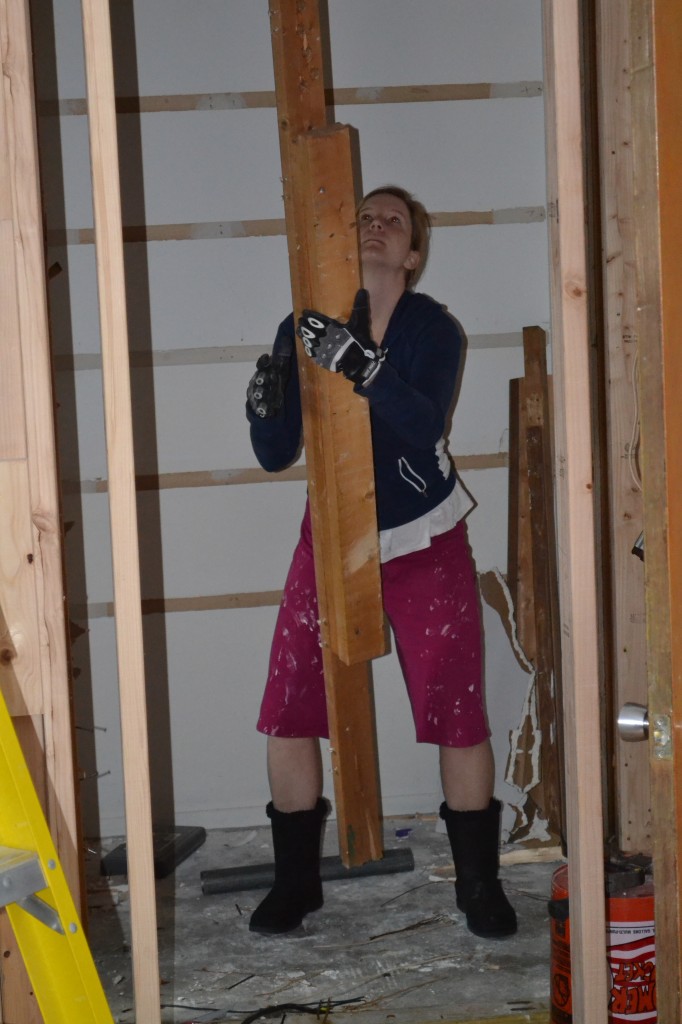 when strangers came walking up the driveway. They asked many confusing questions about how to contact the realtor, whether the house was available for showing, etc., until I finally said, "I'm the homeowner." The skeptical look I got was priceless, these strangers wandered around our house WAY before it was fit for consumption, and I began questioning my decision-making skills and fashion choices.
After a long day of showings we had a few offers to choose from, one of which we accepted. Our buyers demanded a quick closing, so we went for it, knowing the owners of the house we are buying wanted to close as quickly as possible too. Except … not so much. They changed their minds, which is their prerogative, but very frustrating. In the interim, we are living in a 500 square foot garage apartment in a stranger's backyard for 6 weeks.  With a 50 pound dog. OK – 56 pound dog (she is sensitive about her weight).
When life gives you lemons, make lemonade. Then add copious amounts of vodka.
Coming up as soon as I can locate the camera, download the pictures, find some wireless internet (this post currently coming to you from a courthouse cafeteria's public wifi), I will put together a before and after pictures post.  We are pretty excited to see those.
Until then, 16 days of homelessness left, and counting …