And by "Brooklyn," I obviously mean our new living room. Let's be honest, it was the selling feature for us, along with the orange electric fireplace.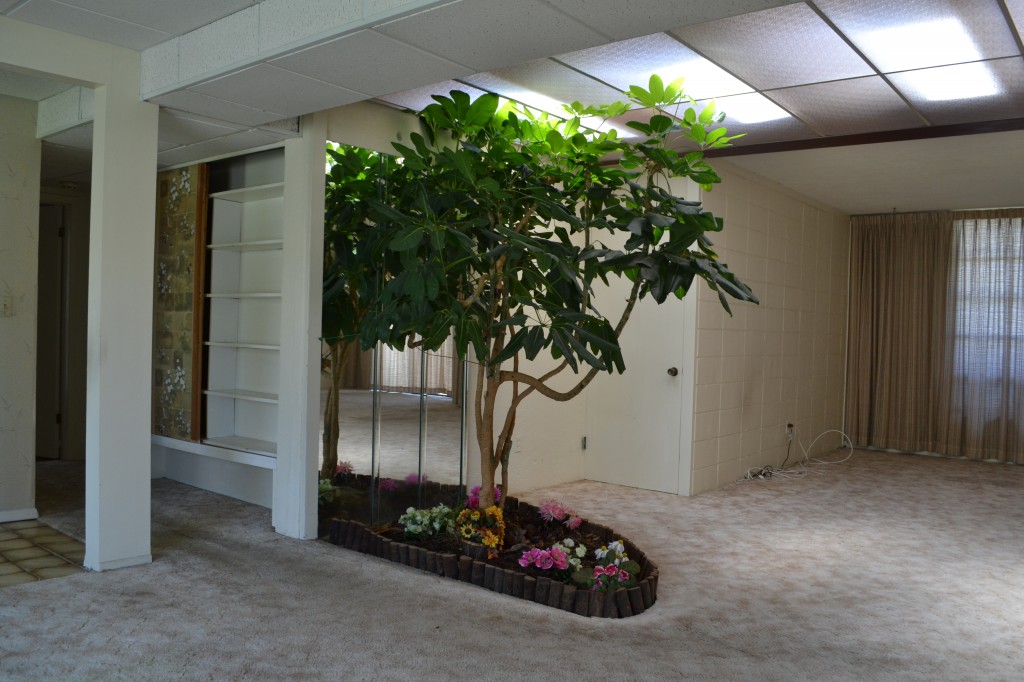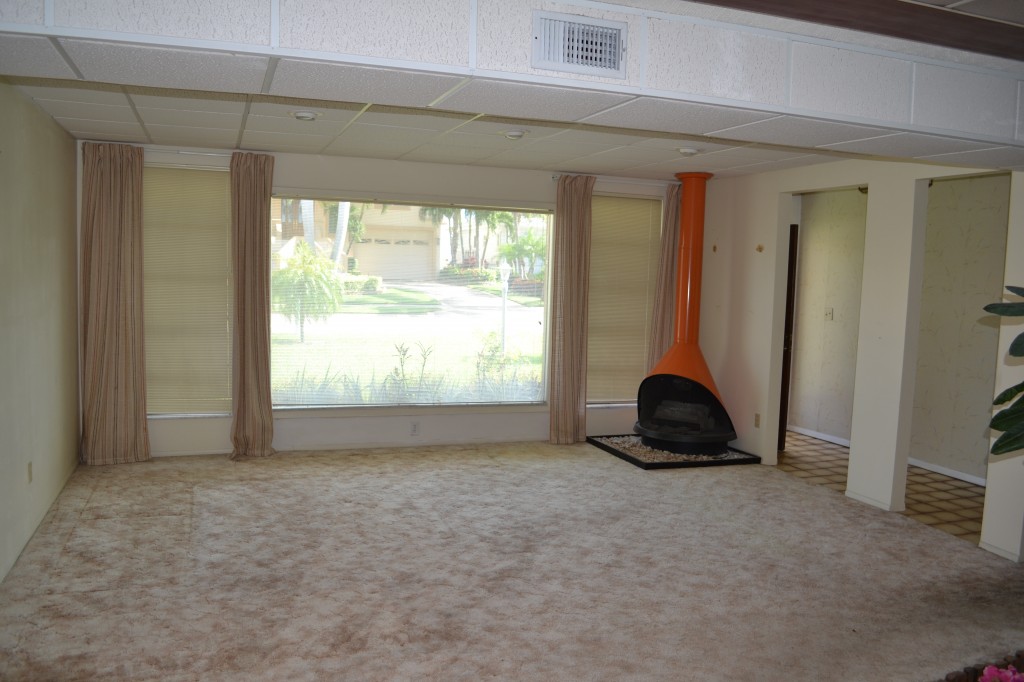 Despite my rampant disbelief, this tree is, in fact, very real, very inside our home, and very much growing. Every. Single. Day. The panels above it are actually skylights (covered by plastic panels – why would you do that?!).
The house is almost 2,200 square feet, some of which is a 1980's era addition on the front of the house, and a porch that was closed in at some point. It has four bedrooms, 2.5 bathrooms, a lot of baby lizards enjoying the luxury of an air-conditioned garden, and a distinct "old person" smell we are having a tough time eliminating. I think removal of the carpet and drapes will help tremendously with this issue, but of course we have grand renovation plans, so we aren't diving on that just yet.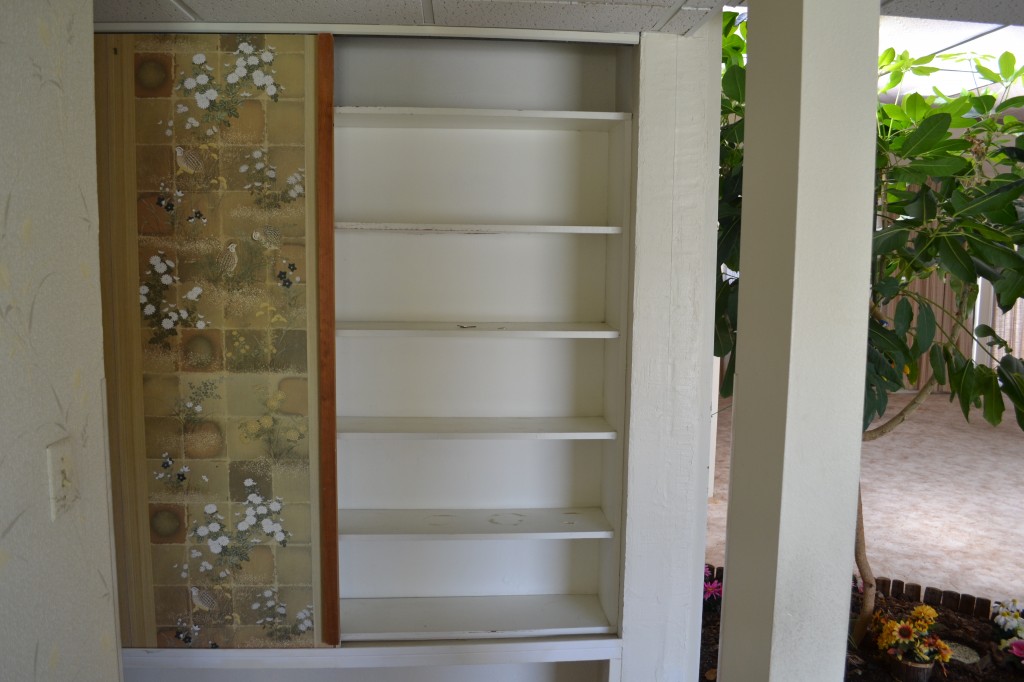 The house is in remarkably good shape considering it hasn't been updated in decades. It was built before air conditioning was a standard feature, and it has a flat roof, so when it was retrofit for A/C there was no attic to hide the ductwork, which explains the drop ceilings (the ceiling tiles) in most of the house.  We want to remedy this by removing the flat roof and putting on a peaked roof, to give us high ceilings and an attic to re-run the ductwork through. As you might imagine, this is a huge undertaking, and needs to be done before we tackle any interior renovations. We are not only dealing with city code requirements, but FEMA restrictions as well.
Since we want to reconfigure the layout a bit (adios, load-bearing walls!) it is also a good opportunity to redistribute the weight of the roof in such a way to allow for this. The Boy was so kind as to draw the layout of the house on Google Sketch Up, and also create a drawing of the proposed future layout. The plan is to take two small bedrooms, a hallway, and a hall bath, and turn it into one large master suite, along with a few other minor tweaks.
This is the current layout: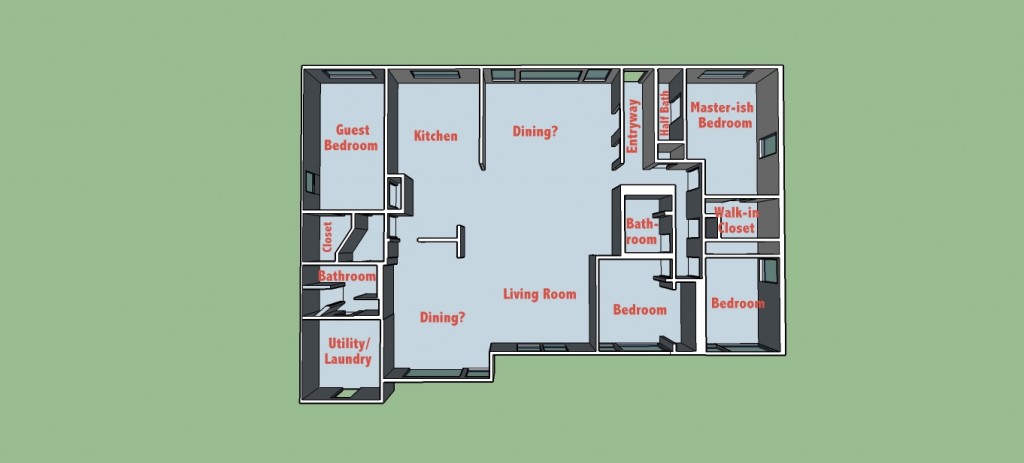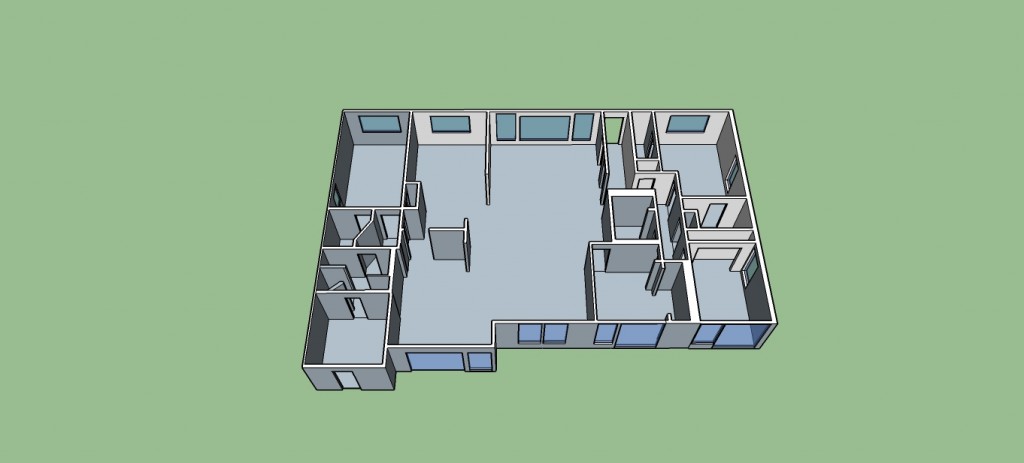 and the proposed new layout: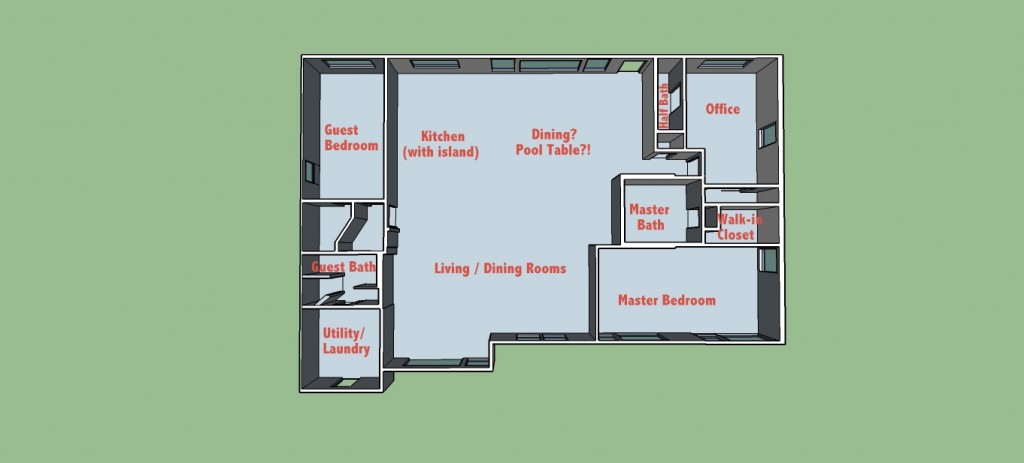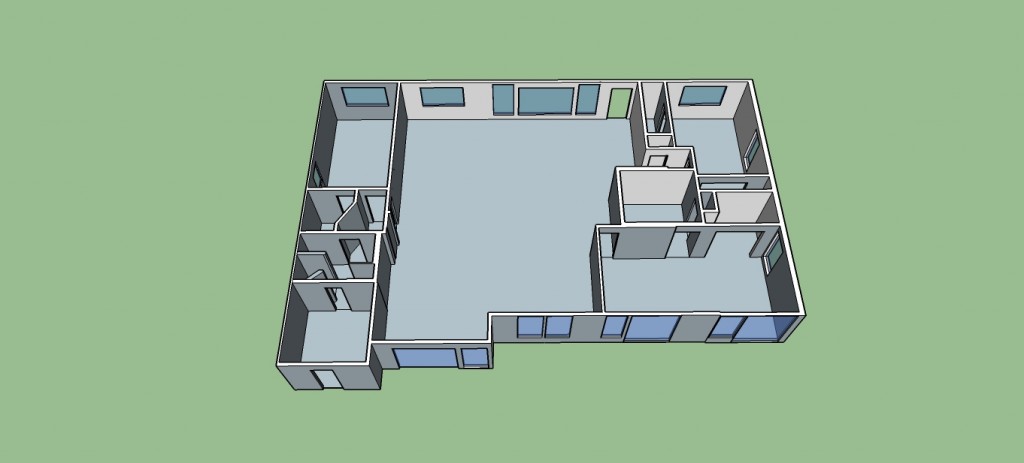 Other items on the dream list include: a rooftop deck, moving A/C condenser to roof, solar tubes (skylights), and solar panels. We had two contractors come out last week, so now we are just waiting on bids to come in, as well as figuring out where we will live while the work is done and deciding how much demo we want to do ourselves.
P.S. We played the Florida Lotto this week. We didn't win. I see a lot of demo in our futures.