Any Bachelor/Bachelorette fans get that title? I had to ask The Boy, "what is that special live show called that they do after the end of the show?" and he knew the answer, of course. Gotta love a man who digs ridiculous "reality" dating shows! So proud.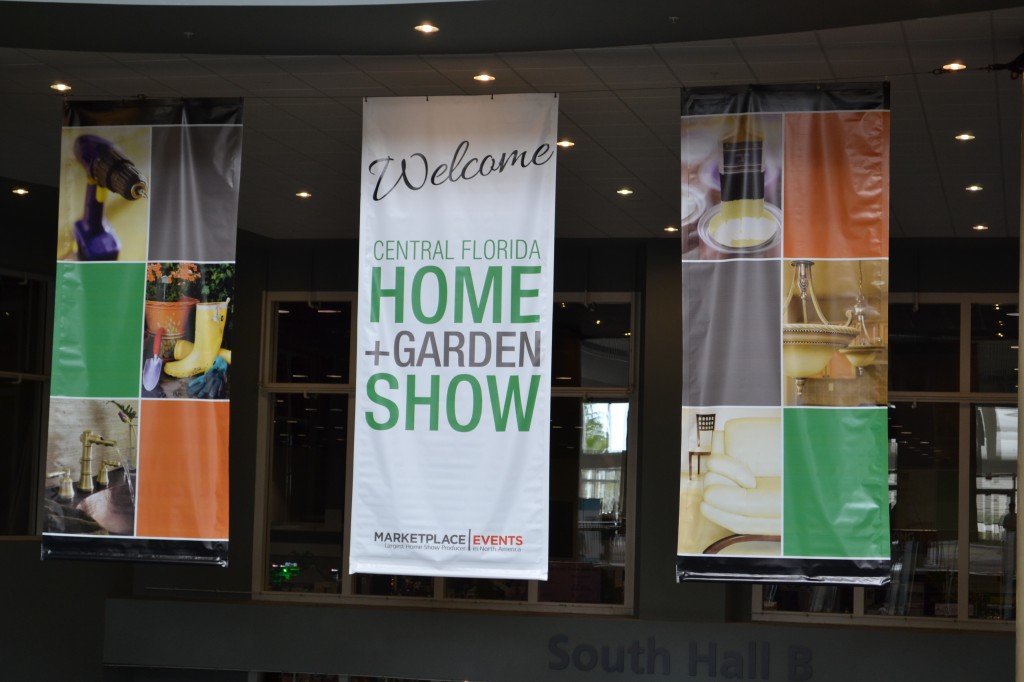 We saw, touched, photographed, lounged, chatted, ooohed, aaaahed, petted dogs, made out with dogs, met Jason Cameron, and even tasted a few delicious samples. Yes, I intentionally sandwiched Jason Cameron between making out (with dogs) and delicious (samples). But I am getting waaaay ahead of myself.
Upon arrival, we were impressed by the number of exhibitors present, and the complexity of their displays.  Several hardscaping companies put together full paver patios, outdoor kitchens, etc. I cannot imagine the time invested in setting up and breaking all of that down.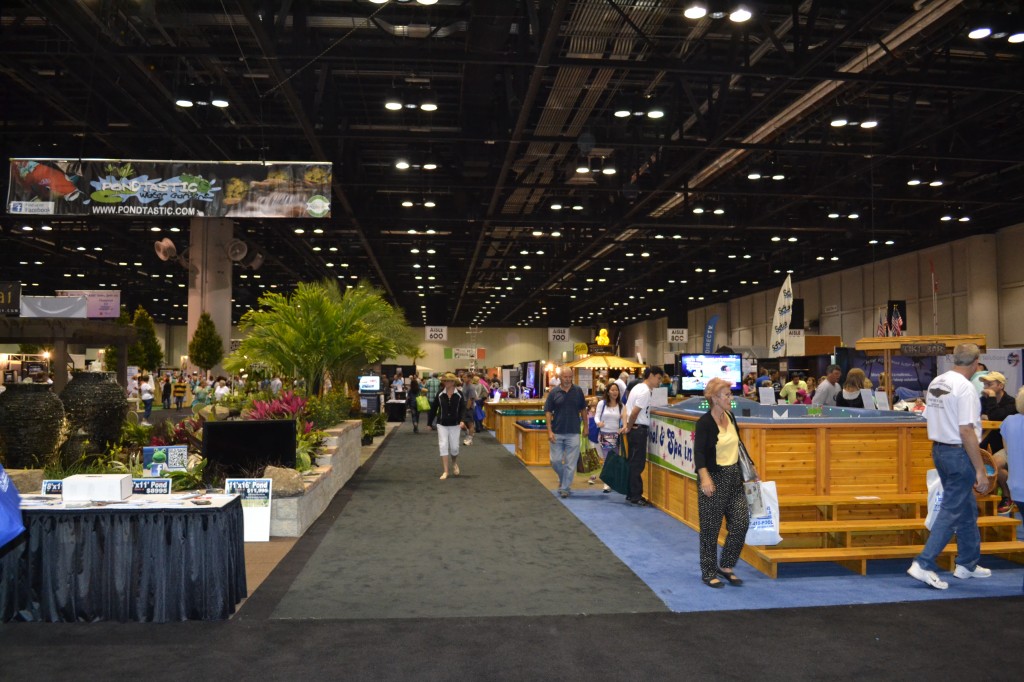 We watched this cooking demonstration, where a guy was grilling items on a sheet that goes on your grill.  It was a very thin but durable material that could withstand up to 500 degrees, and was completely non-stick. He put a little pile of shredded cheese on there, it melted into a glob, he slid it around, and picked it up with some bread. Pretty dang impressive!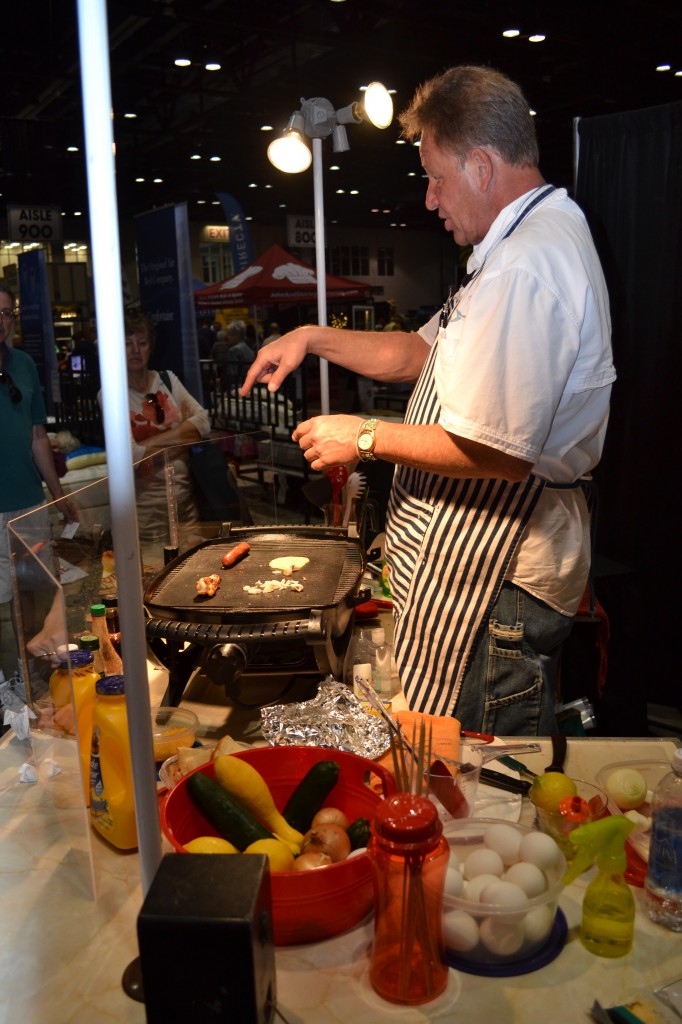 Calling all doomsday preppers!! I stopped by to check out a family safe cube, for all of your zombie apocalypse needs.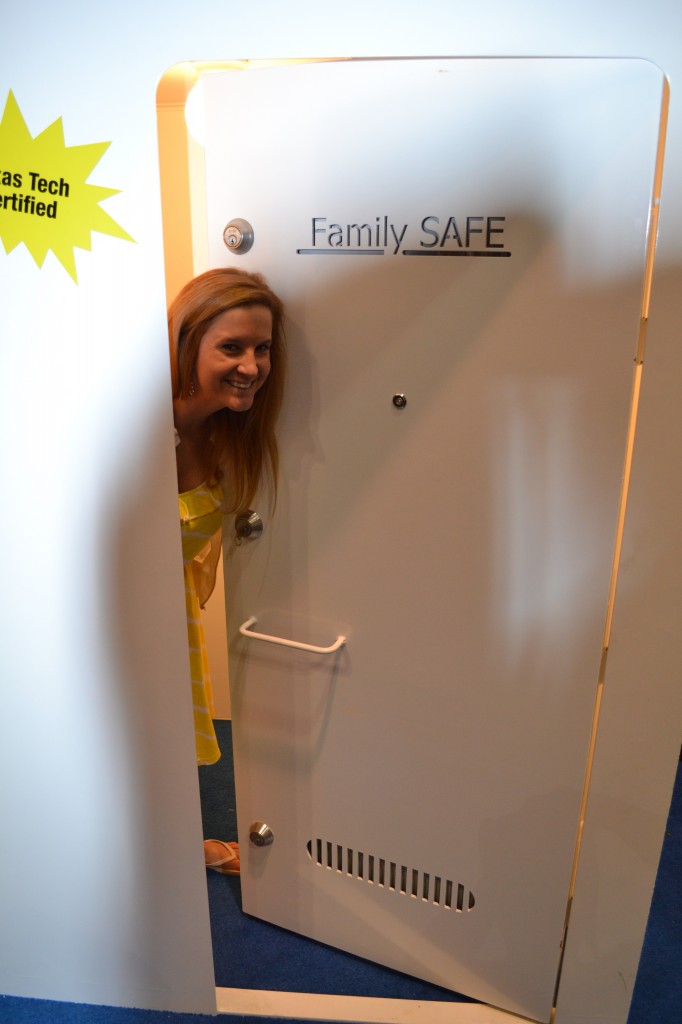 It was tiny, but apparently indestructible.  The door was SO HEAVY. I think I could survive a few walker attacks in that. And possibly even lay down in it. I am sure they brought the smallest version they had, for obvious reasons.
The Boy, an amateur-but-constantly-improving woodworker, found his people: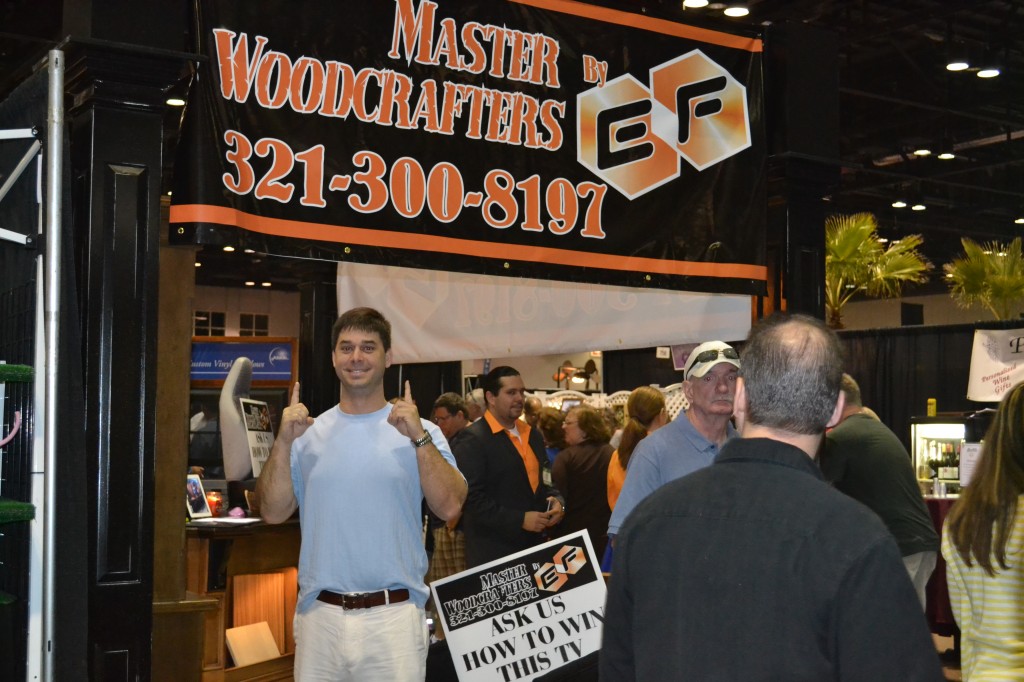 My favorite part was the Pet Pavilion. Many of the exhibitors had their (incredibly well-behaved) dogs with them. We were really impressed by the products offered by Barking Mad Dogwear, especially when we found out that the husband and wife owners make everything themselves! We discussed with Karen the type of harness we need for The Dog, who pulls unless her leash attaches at her chest, and they said they could make it for us. We are definitely going to do that! Here is The Boy with their sweet and fashionable dog: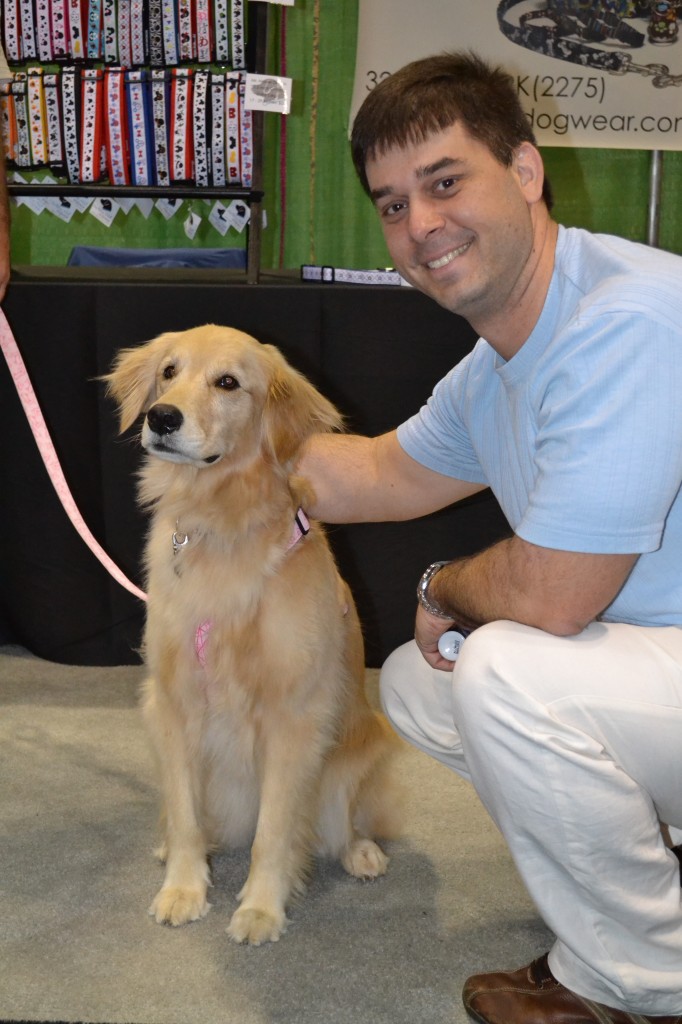 Not to be outdone, I then stopped by the "kissing booth" and got some wet ones laid on me.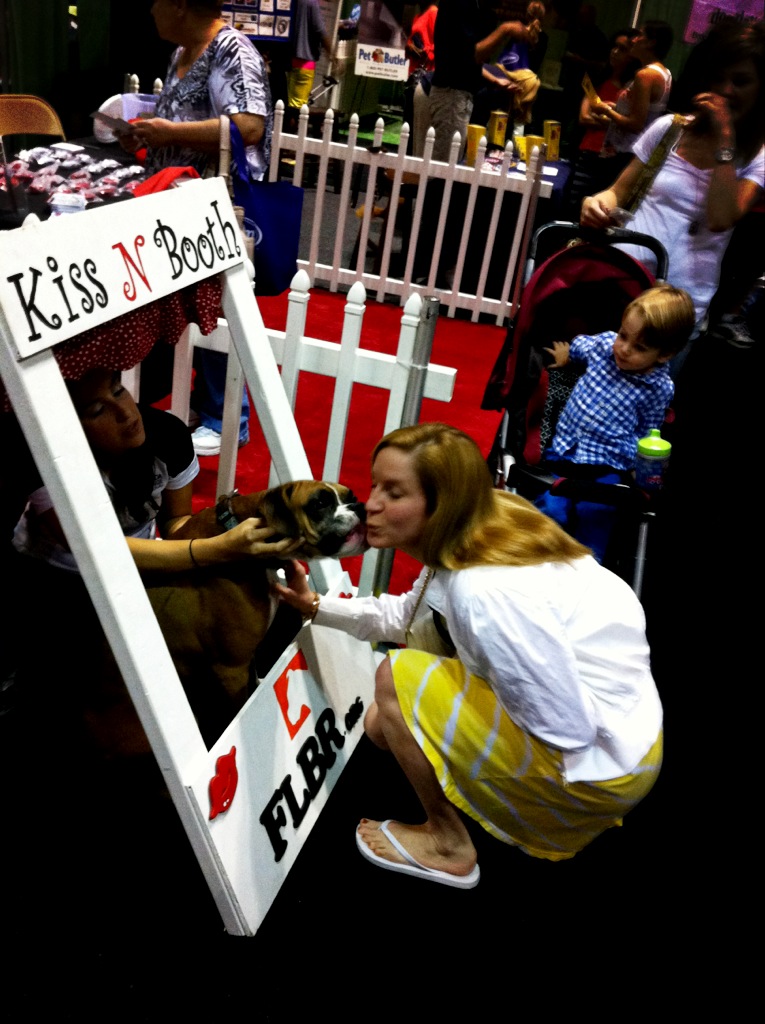 A few more of the noteworthy booths for us included the frameless glass shower enclosures by Fox Windows & Glass (since we will need that pretty soon!)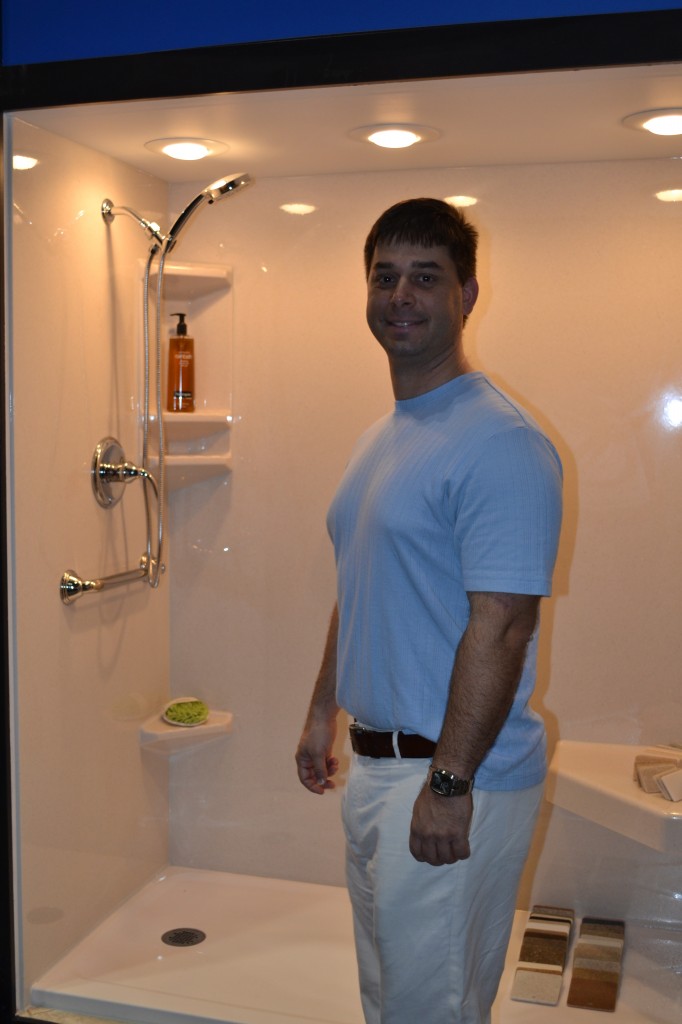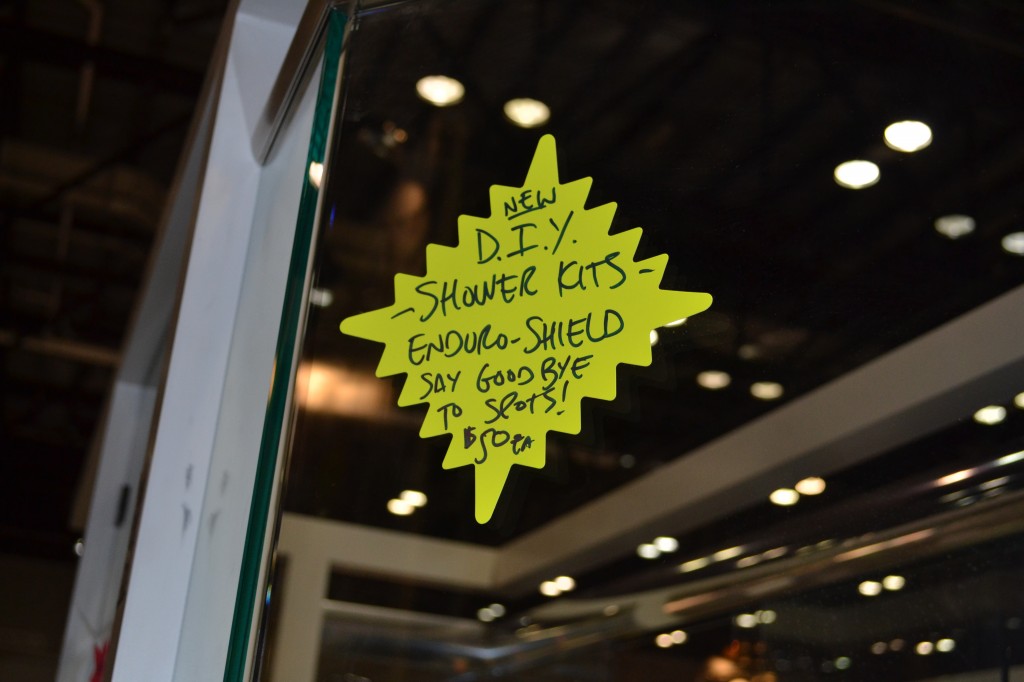 and the designer fabrics and rugs by HomeFabrics & Rugs
All of this "window shopping" was exhausting, so The Boy and I relaxed a bit. Everywhere.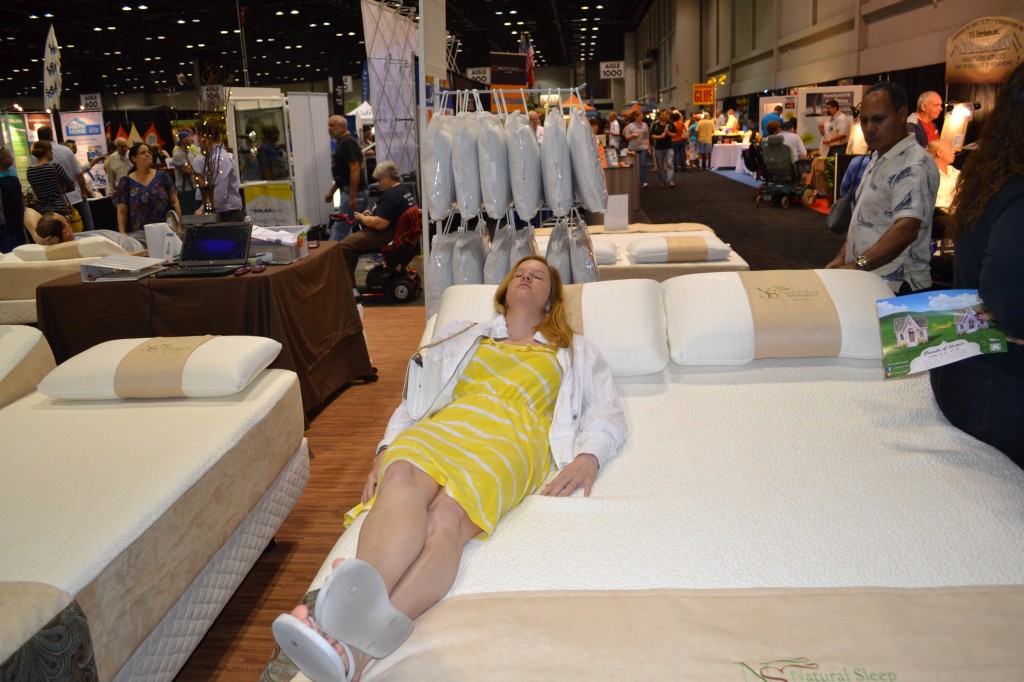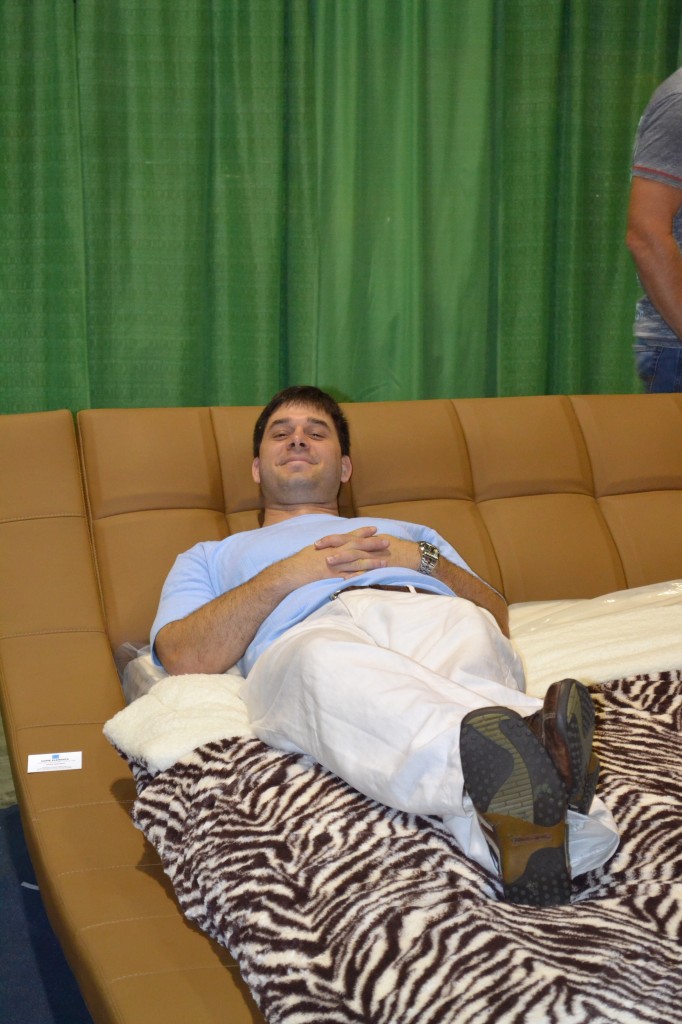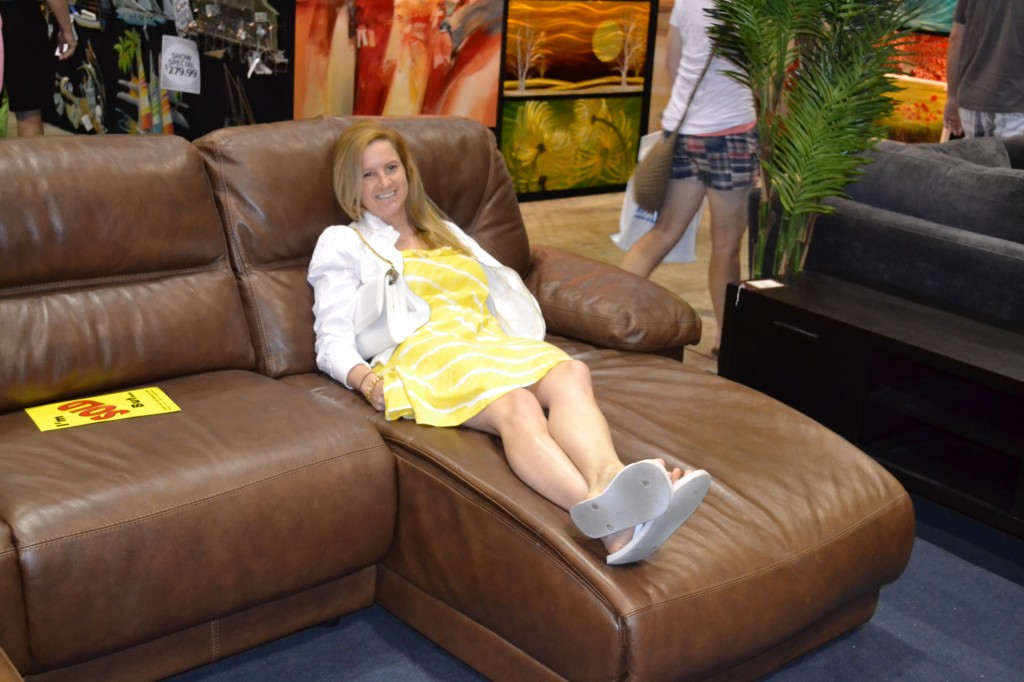 And then this happened: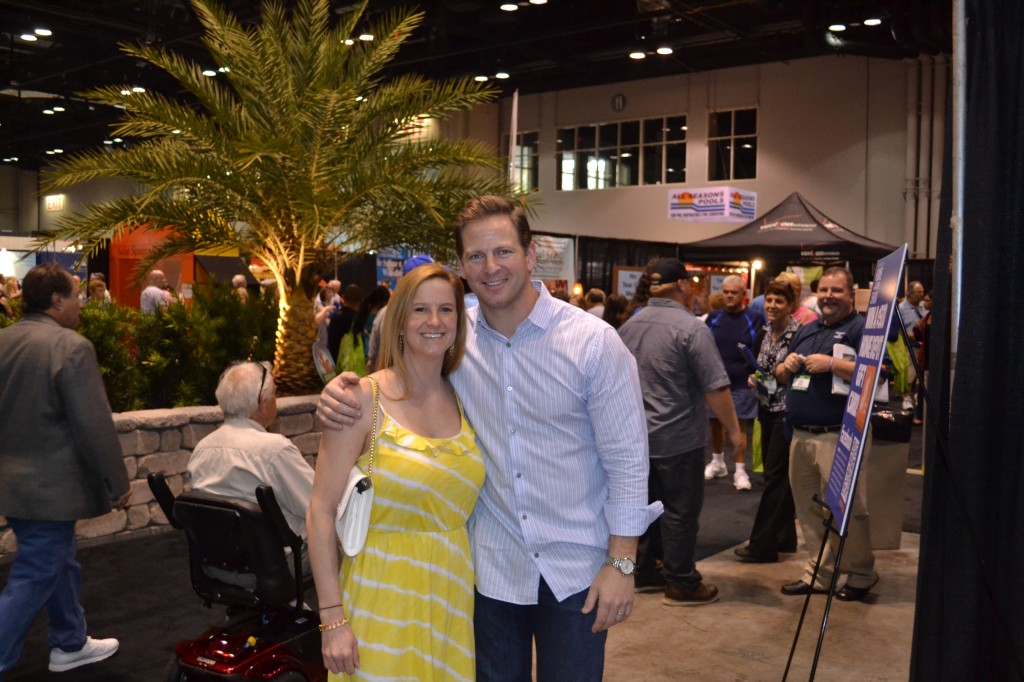 I haven't met very many celebrities, but I am not the star struck type. I will say, though, that his handler or assistant or whomever she was told us that he was late for an engagement and didn't have time to stop for pictures, which was fine with me. However, Jason (yep, we are on a first name basis) saw The Boy with the camera, and went out of his way to introduce himself, chat briefly, and pose for a picture. He was really very nice. (ohmygosh ohmygosh I'm never washing that shoulder again). No biggie.
It was a fun little Saturday afternoon at the home and garden show. We HAVE actually been working on the bathroom too, and have a few exciting and not so exciting updates, all of which we will share this week. Until then, I have one question: What size fit to you?