Well that is a loaded question. My initial reaction? Medium. Always a safe answer.
In my quest to find good deals, I sometimes make questionable decisions. In my defense, though, I usually realize the error of my ways in advance, but I am willing to take the risk, or The Boy convinces me "not to worry." When I saw this linear drain, for about 1/3 of the cost of similar drains, I was thrilled.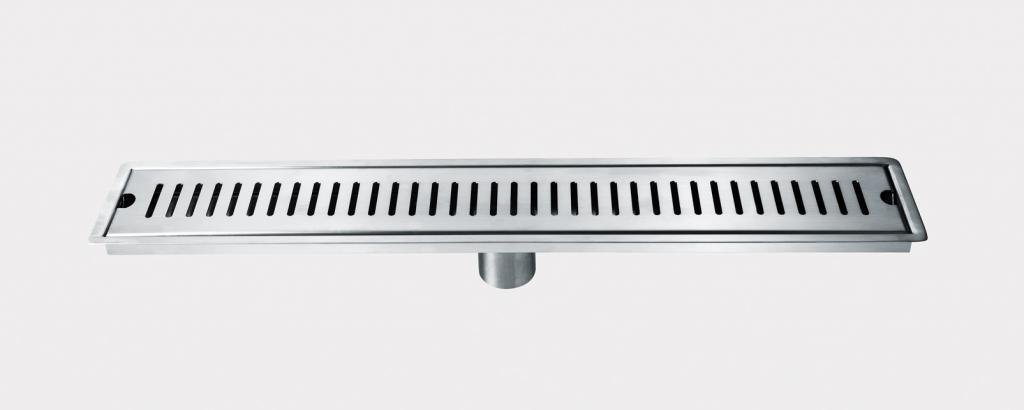 Perfect length (27 inches!), perfect drain size (1.5 inches!) … what could go wrong, right? It arrived very quickly, and looked great. I was so excited to lay it in place and visualize the completed shower, but … well, it didn't fit. It was WAY too long. Confused, I pulled out my tape measure.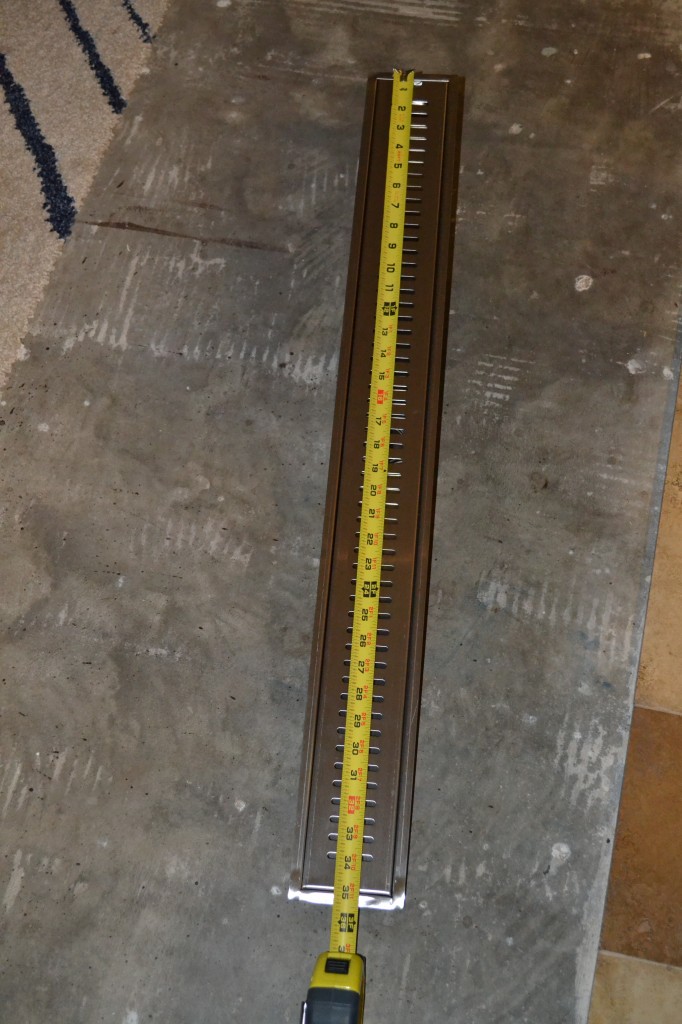 There is no denying that this drain is not 27 inches long.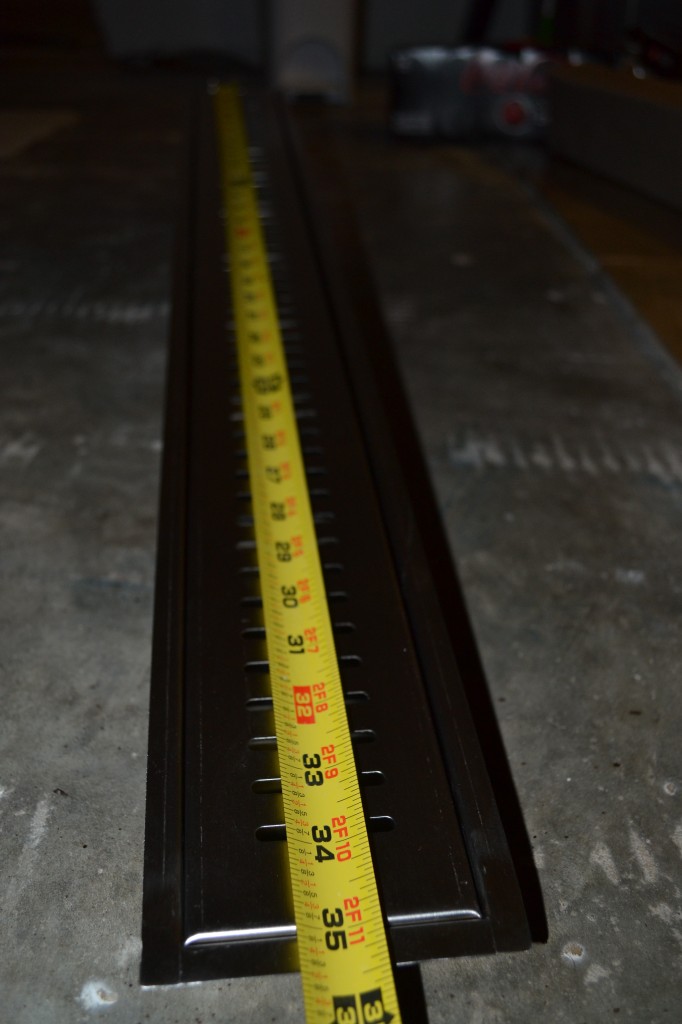 Or so I thought. I went to Amazon and emailed the seller. Take a look at the listing (click for a larger picture). See any red flags?
Still looking? Try this:
Made in China. My initial email was very polite. Clearly this was a simple misunderstanding.

Across many oceans my email was received, processed, carefully considered, and responded to. I laughed, I cried, I forwarded this response to my friends who are probably deleting my emails without reading them at this point: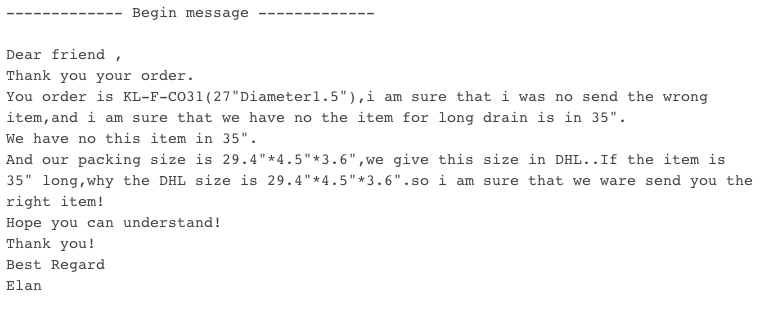 My new friend Elan's answer is written between the lines – Chinese inches are much longer than American inches. Those damn metric inches …
Faced with such insurmountable evidence of the fact that Elan had clearly sent me the correct item, I responded with the following witty retort:

The pictures I enclosed are the ones posted above, showing the measuring tape on top of the drain. Tough to argue with that logic, right? Right, Elan?? (If that's your real name … and I have my suspicions). Then this gem showed up in my inbox:
Just as I suspected – he is using those Chinese metric inches. We are continuing to banter back and forth, and hopefully will get this figured out. I am cautiously optimistic, since "Elan" is responsive and I can decipher the intended meaning of his emails. Please heed this post as a cautionary tale, though, of the pitfalls of being frugal and pursuing good deals at all costs. Until then, I will attempt to answer the age old question: What size fit to you?