Enough already. We hired a drywall guy. He comes next weekend. No, I don't want to talk about it. (I did not give up. I was defeated. It is different.)
In the meantime, I am finishing up the little projects that need to be done to go in the bathroom, such as the cabinet we are trying to make look like a built-in, the mirror, and the buffet we are modifying into a vanity. I found the mirror on Craigslist, and it was a $20 hot mess that I knew could be transformed. Bonus: You can see the cabinet I bought from the same guy in its reflection (along with my PJ's). More about that later, though. (The cabinet, not the PJ's.) It also occurred to me that I purchased this mirror and cabinet while it was still cold enough to wear sweatpants. I also don't want to talk about that. Aaaaand, moving on …
The first order of business was removing the railing on the front, because last time I checked, my toothbrush and bathroom accoutrements were not suicidal. Then I filled in the holes that remained with a wood filler and wood plugs. After sanding it a bit, I got to work with the primer.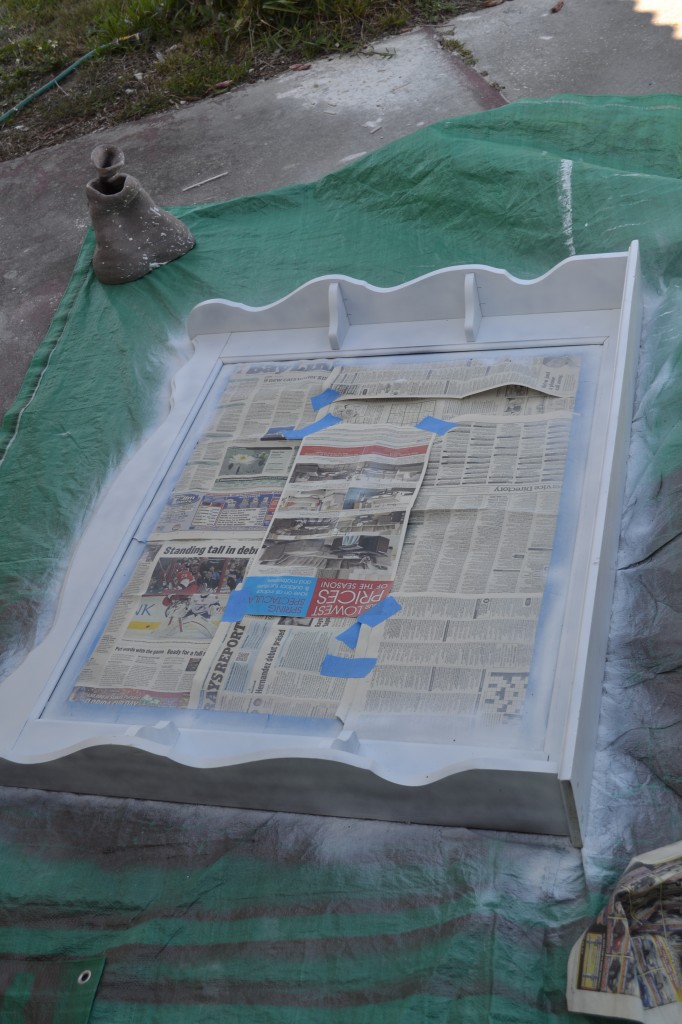 It took quite a bit of convincing for The Boy to agree not to keep it white. I didn't want anything too crazy, so I rifled through our spray cans and settled on a navy blue.
The reason I picked this color is that it plays off of the random bright blue tiles in the pebble tile going on the floor of the shower: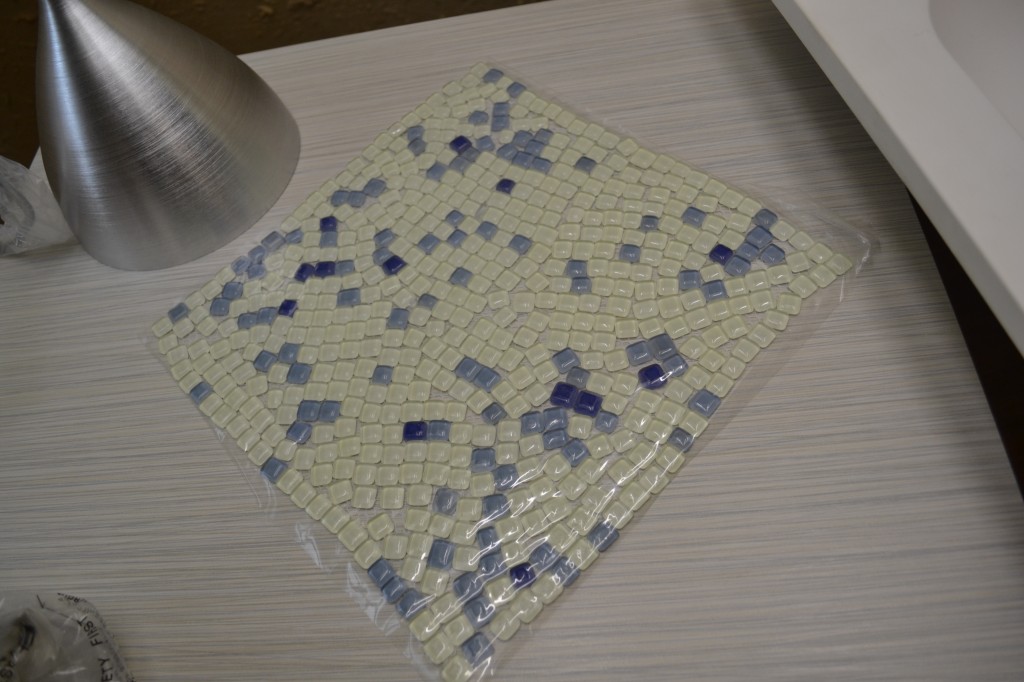 Oh, and I forgot to mention that Elan came through for me (remember the drain debacle?), and the right size drain arrived from China. While frustrating at first, the purchase turned out to be a great bargain and worth the effort. Domo arigato, Elan!