Soooo, long story short, we finished the bathroom. It is beautiful, functional, and DONE.
I am incredibly proud of the shower in particular, because I basically tiled the entire thing completely by myself. That isn't to say The Boy didn't play a supporting role, and help a TON in the areas of mixing thinset, cleaning buckets, carrying heavy things, cutting a few tiles, etc. However, I did all of the physical tiling, and I am very happy with the result. Girl power!
The pre-slope and liner (done by professionals):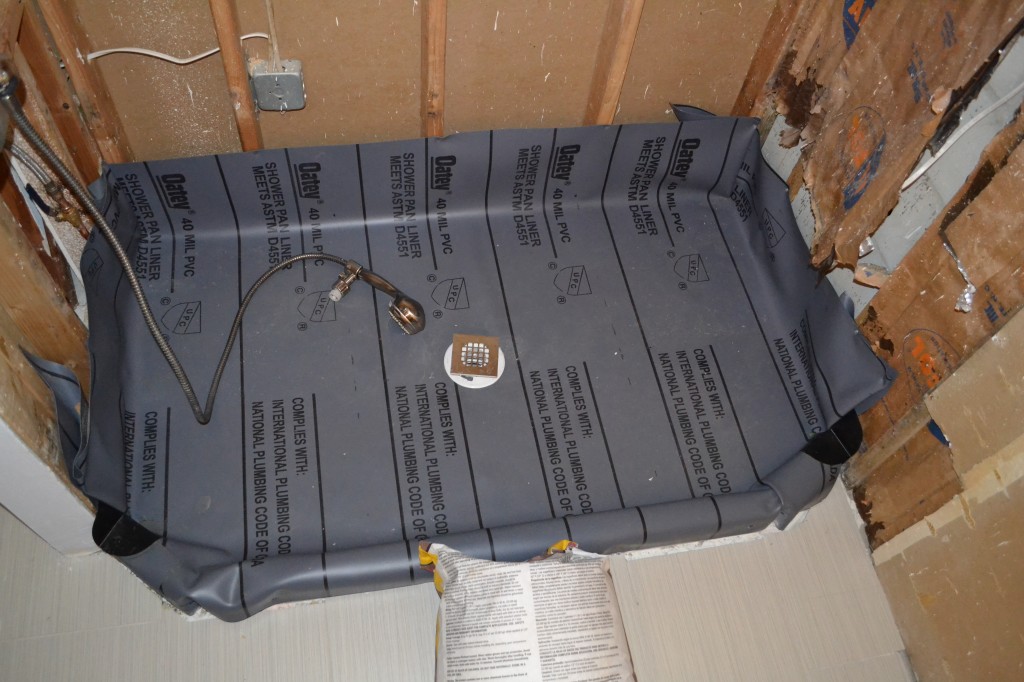 Mixing mortar for the top mud bed and curb: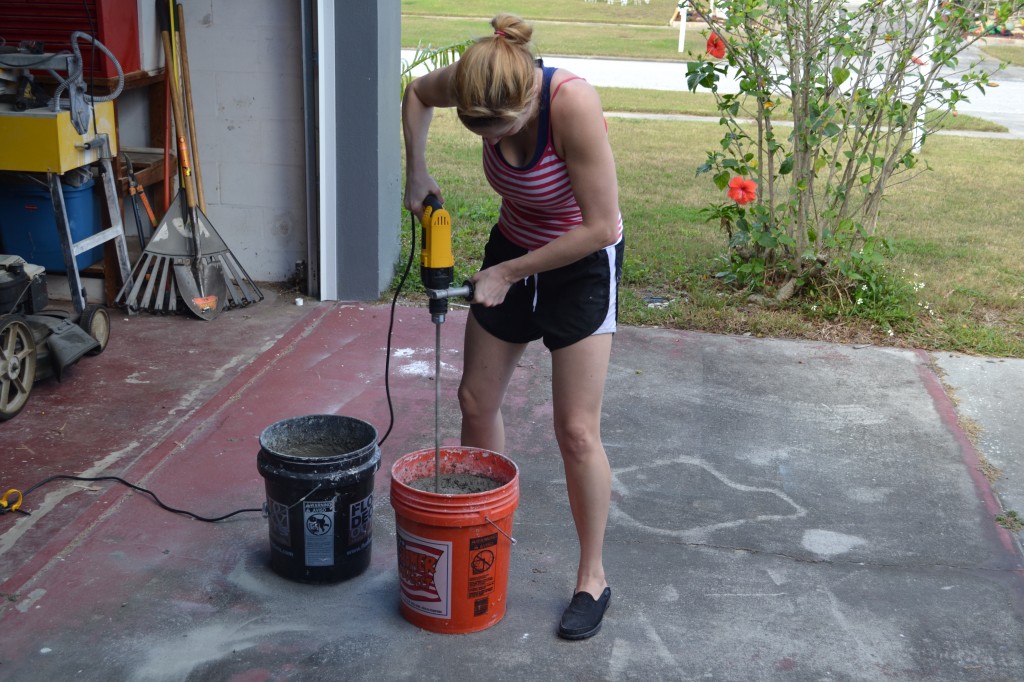 Pouring, leveling, and smoothing the bed and curb (in yet another fabulous outfit):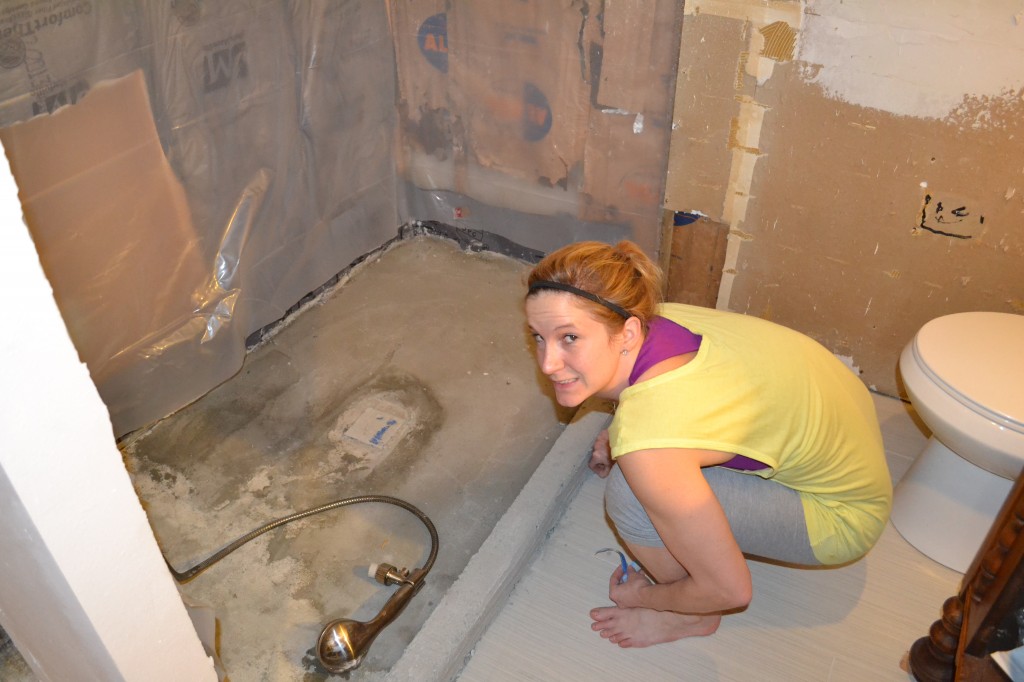 The cement backer board going up (with a shot of the shower panel):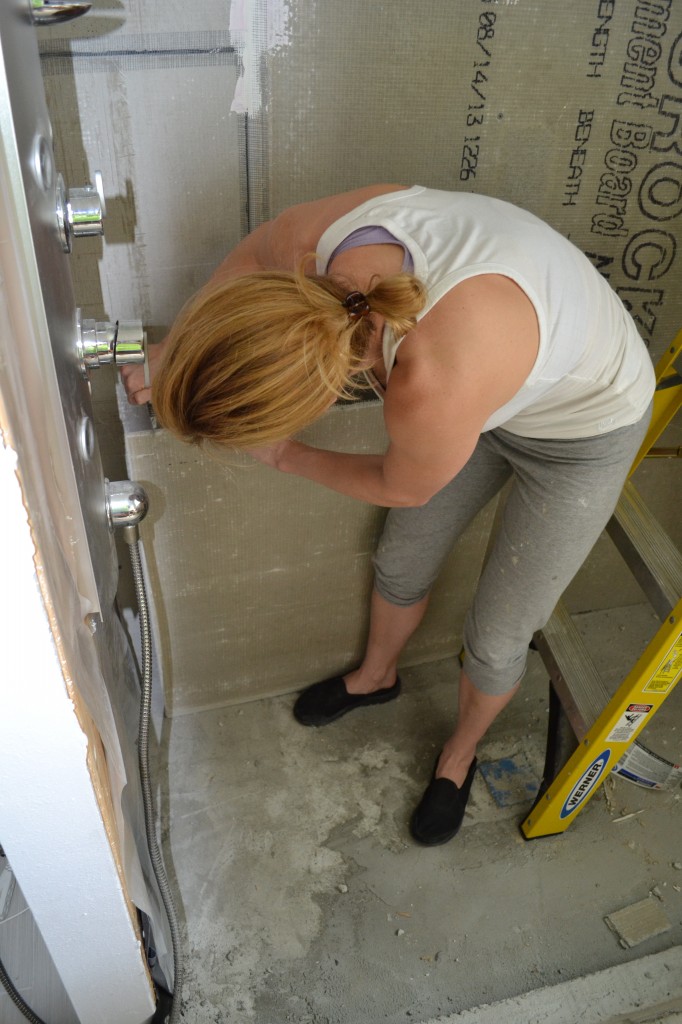 And then it was time for tiling!
Don't forget to back butter!
The curb was one of the most logistically difficult things I've ever done. It tested my mathematical skills, patience, knowledge of the pythagorean theorem, and tile cutting abilities.  But I prevailed.
Last but not least, I had to dry fit the pebble tile for the shower floor before I laid them: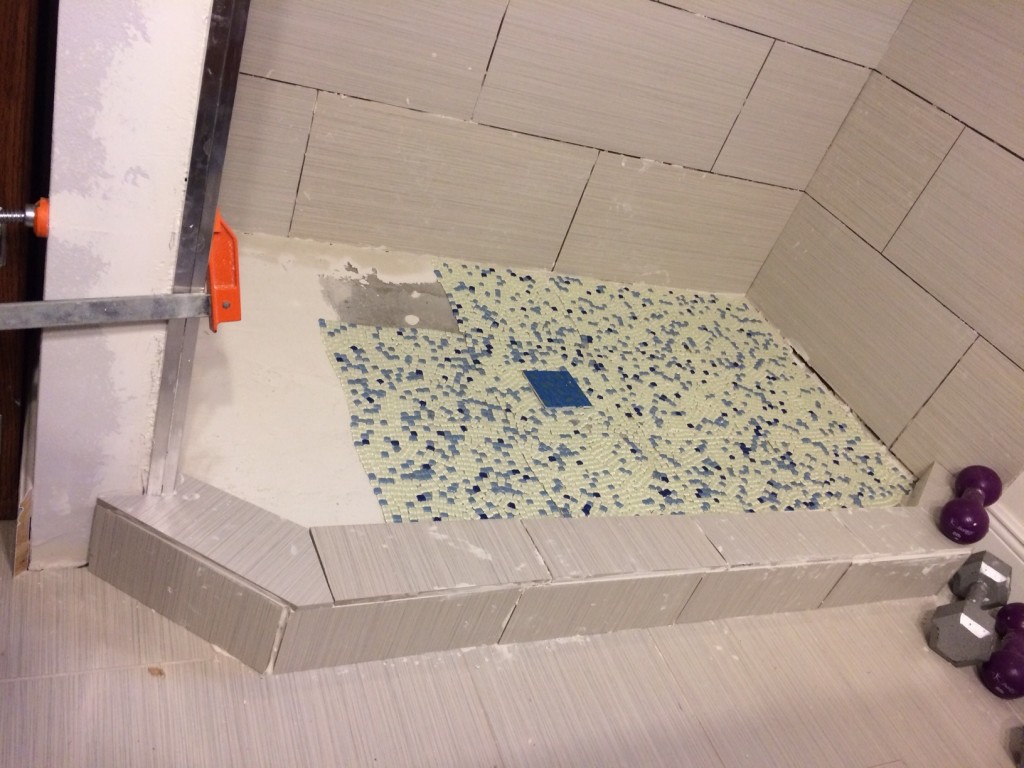 I am putting together a post of before-and-after photos for the entire house, so I am going to stop here. I had never experienced one of these shower panels, though, and I must say they are very awesome. It is like a car wash for your body, and now I am not sure I can live without this luxury.
Except that I am, because we sold our house. And closed. And moved out.
Surprise! We are homeless!